Mobile Application Devlopment
Using solid expertise in mobile apps development, our team will help you create practical and seamless experiences on any device and get the best of mobile technology for your business
Mobile Application Devlopment
Our application mobile developers are industry-specific technology experts with many years of combined experience delivering interoperable, scalable, and flexible web & mobile applications for all kinds of industries.We have developing several success Apps in various business field. Such as business App for optical manufacturers, research App for universities, sales / customer management system for retail stores and employment continuation support office.We also provide e-commerce solution Apps for financial institutions.We also have experience in building Android tablets Apps, such as POS system application.Apinnovate develops Cross-Platform and Hybrid Applications to help businesses target multiple platforms using the same code base for iOS, Android, and Windows platforms. We deliver multi-purpose cross-platform mobile applications using various frameworks, including Flutter, React Native, Xamarin, Appcelerator, PhoneGap, and more
Our Mobile Application Devlopment Services
Android Application
We develop web & mobile apps delivered across Android devices using top Android app development tools, such as Android Studio, Eclipse, and IntelliJ IDEA.We follow latest SDK's and integrate advanced features to build a highly-scalable app for your business
IOS Application
We build web & mobile apps delivered across iOS devices using XCode, AppCode, CodeRunner, RxSwift, Mockingbird, CocoaPods, Applyzer, Alcatraz, Marvel, and more.To fulfil clients' needs and requirements, our developers are expert in building custom iPhone apps
API Integrations
We harness the powerful data sharing capabilities by integrating third-party APIs in your current business systems. We even develop custom APIs, designed to extend your existing app's functionality, enhance performance, and so much more
Native Mobile Apps
We develop native apps that takes full advantages of their mobile and operating system's features.we used the framework react native,ionic ,flutter,phone gap,angular which is the latest technology in 2021.
Security & Compliance
Our Application Development Services ensure compliance with data security regulations, including PCI compliance, GRC compliance, HIPAA compliance, FISMA compliance, Financial Services compliance, NDA compliance, and so much more for every project that demands its own set of security & compliance considerations.
Cross-platform
We create mobile applications that works seamlessly across different operating systems, including iOS and Android.Our cross-platform developers build the solution to meet your needs, creating web, mobile and custom solutions that can work across multiple device platforms and operating systems
UX/UI Design & Development
We transform customer experiences across multiple digital devices and internet channels. Our UX/UI design experts utilize the latest user experience & interface (UX/UI) technologies, architectures, configurations, and other development best practices to deliver added functionality to your custom app
Mobile App Testing
Apinnovate provides full-range mobile app testing services based on our proficiency with mobile specifics and standards to ensure your app's high quality and user adoptioExperienced with mobile testing specifics, Apinnovate high-performing testing engineers validate all aspects of your mobile app within optimal testing time and budget
Custom Application Devlopment Solution
Employee Level Solutions

We create feature-rich, robust, and reliable employee-facing enterprise apps to help employees track and assign projects, statuses, employees, tasks, and so much more.

Department Level Solutions

We design Department-Level Enterprise Applications, with built-in modules for internal workflows, communications, accounting, sales, marketing, etc. for specific departments within an enterprise.

Company Level Solutions

We connect company departments by creating a centralized network on a Company-Level Enterprise Application, allowing users to access essential company resources like databases, documents, and more.
Client-Facing Application Solutions

Apinnovate agile development practices allow us to create innovative, engaging, and highly scalable Client-Facing Application Solutions that offer more interoperability and flexibility than most off-the-shelf solutions currently on the market. At Chetu, we build powerful client app solutions to fuel business growth and maximize your ROI.

Custom Mobile Application Solutions

We create custom Mobile Application Solutions for B2B and B2C companies to drive competitive advantage and create new revenue streams. We can develop your custom application solution from the ground up or enhance your existing application with modifications and integrations for added functionality, flexibility, and scalability.

SaaS Web Application Solutions

For users who require web and/or mobile access to the internet without hardware upgrades, we create mobile-as-a-Service (SaaS) web applications. With custom integrations using third-party provider mobile, we deliver the ideal application that best suits your business needs.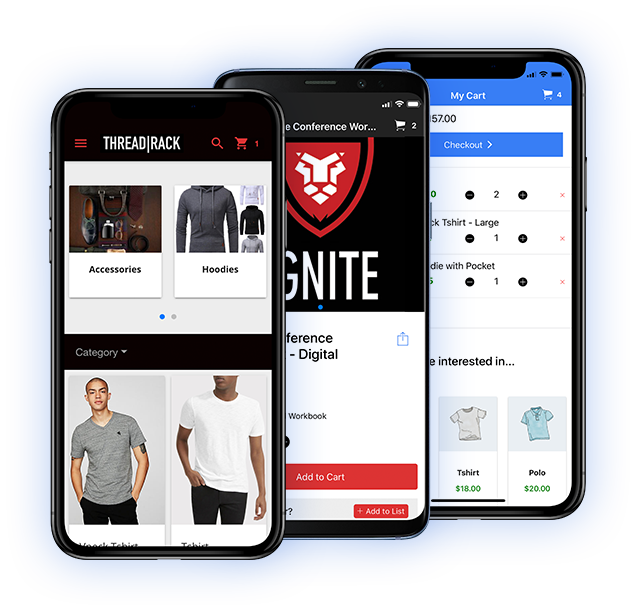 Our Mobile Application Devlopment Platforms
React Native
Java
Kotlin
Flutter
Python
Node Js
Why Choose Apinnovate ?
Apinnovate Technologies' primary goal is to become a world leader in Mobile development services. The reason to excel in this landscape is that we know how Mobile application can help transform from lives to everything. And thus, we have gained expertise in Mobile development services which enable us to offer custom Mobile-based solutions for applications to be used in industries. So, let's come and explore a world full of opportunities with our best Mobile development services aimed to provide you with the platform you need to succeed. Our application software developers are industry-specific technology experts with many years of combined experience delivering interoperable, scalable, and flexible web & mobile applications for all kinds of industries
Build brand awareness and recognition
Stand out from the competition
Unique services and payment
Strengthen customer engagement
Provide value for customers
Frequent Asked Question
Yes! Our standard approach has always been to keep our end of services as open-ended as possible for our clients. We have had several clients who already owned an app or website and wanted us to upgrade our work with their existing tools, systems, and CRM.
Definitely, you can. We would be happy to fulfill all the technology gap between us.
We have a pool of talented full-stack developers who have years of experience working on top-notch and emerging technologies
Explore More Services